Annual Reviews
Each year, UDIA Victoria reports on its annual activities and overall performance in a publicly available document.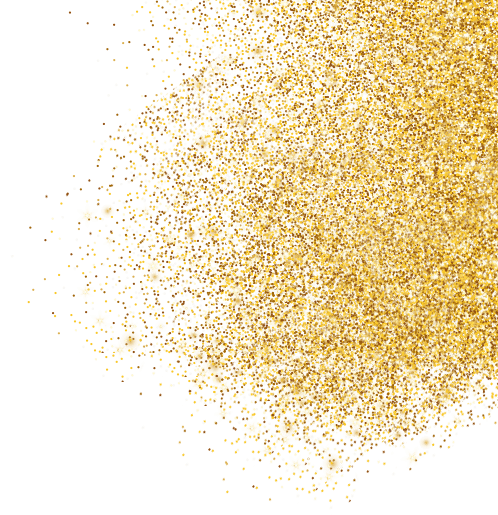 Latest Annual Review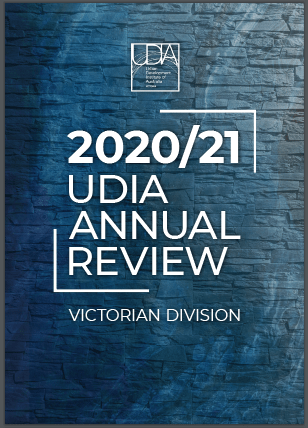 2020/21 UDIA Victoria Annual Review
Our industry has shown enormous resilience over the past financial year and shown itself to be essential to Victoria's fortunes, in every sense of the word.
Previous Annual Reviews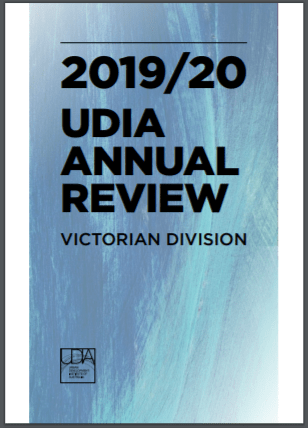 2019/20 UDIA Victoria Annual Review
The 2019/20 financial year came to a close with most of our attention focused on the immense health and economic challenges brought on by the coronavirus pandemic.
UDIA Victoria is very proud of how our members have responded and worked with us to keep the sector safe and open through the pandemic, and into Stage 4 restrictions.

2018/19 UDIA Victoria Annual Review
Our 2018/19 Annual Review

2017/18 UDIA Victoria Annual Review
Our 2017/18 Annual Review

2016/17 UDIA Victoria Annual Review
Our 2016/17 Annual Review

2015/16 UDIA Victoria Annual Review
Our 2015/16 Annual Review

2014/15 UDIA Victoria Annual Review
Our 2014/15 Annual Review