Masterclasses
The suite of UDIA Masterclasses are designed for graduates and professionals within the Urban Development Sector so that you can gain the knowledge and master the skills needed to advance your career. Our Masterclass courses range from half day intensive courses to two-day courses and have been developed in collaboration with industry leaders and our UDIA members to provide practical knowledge on key policy changes and meet the demands of the industry.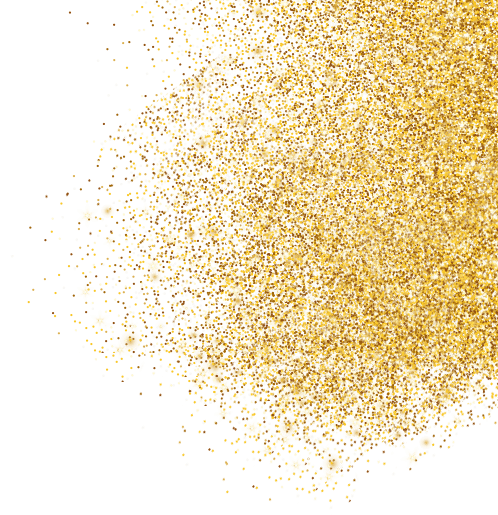 Quick access
Half Day Masterclasses
Property Development Economics and Affordable Housing
The Property Development Economics and Affordable Housing course has been designed to strengthen the capacity of planners to negotiate affordable housing agreements.
This intensive half day course provides fundamental training that will equip participants with skills and knowledge to successfully negotiate voluntary affordable housing outcomes.
• Better understand property development economics analysis in considering any planning decision
• Develop key questions and understanding to engage in conversation about the development prospects for a specific site
• Build your knowledge of the factors that determine if a development project is financially viable
• Understand the planning choices available to allow the inclusion of affordable housing in a specific development • Improve your ability to negotiate with developers
Course Framework
Property Economics
Property Development – an opportunistic business
Commercial awareness
Financial Analysis in Property Development
Making Financial Decisions
Property Risk
Feasibility Analysis
Negotiating with Developers
Affordable Housing
What is affordable housing and the current legislation
How can this fit into the commercial property development world?
Different affordable and social housing types and who the housing is targeted at
Case Studies – Lessons – hard learnings
One Day Masterclasses
An Introduction into Property Development
Learn how to identify a potential site for a range of residential developments and the factors that affect project feasibility. Gain an understanding of commercial awareness, negotiation, market research, funding options, acquisition strategies, structuring the deal and the legal framework.
Course Framework
Session 1 | An Opportunistic Business
Commercial awareness
Understanding the state of play
Knowing the market
Case study – Williams Landing by Cedar Woods
Session 2 | Analysing The Opportunity
Finance fundamentals – time value of money, IRR, NPV
Feasibility – financial modelling
Identifying and mitigating risks
Session 3 | Property Development Market
Market sectors
Impact of economic factors on property market
How to translate current data
Sworn valuations
Market information
Methodology and experience
Session 4 | The Legal Framework
Property Law, including:
Sale of Land Act 1962
Transfer of Land Act 1958
Duties Act 2000
Estate Agents Act 1980
Contract Law
Planning and Environment Law
Consumer Protection Law
Securing the Right Site
Land economics and how these are applied to the financial management of projects is fundamental to the property development industry. Learn how to complete an initial analysis of viability, gain an understanding of corporate structures, tax issues, due diligence, how to reach agreement, negotiate commercial terms and document the deal.
Course Framework
Session 1 | Development Structures, Tax And Duty Issues
Trusts vs companies
Joint ventures vs development agreements
Tax considerations, duty and GST
Land tax and GAIC
Session 2 | Due Diligence
Working with specialist consultants
Planning status
Servicing requirements
Contamination, flora and fauna
Cultural heritage
Session 3 | Apartment Feasibility
Built form feasibilities
Site and planning analysis
Financial breakdown and level of return
Due diligence considerations
Session 4 | Doing The Deal
Understanding buyer and seller requirements
Building trust and reaching agreement
Commercial terms
Session 5 | Documenting The Deal
Working with lawyers
Simple is good
Remaining practical
Document fundamentals
Marketing to get the Best Outcome
Now you have a project approved, learn how market research shapes a project, how to position your project, capture the brand and lock in a competitive sales advantage. Learn key strategies for community engagement and be introduced to the key concepts of urban design and place making.
Course Framework
Session 1 | Marketing Apartment and Greenfield Projects
The role and purpose of marketing within a project team
Establishing Market Position
Target Audience
Appealing to the target market
Getting the best out of the site
Locking in the Competitive Advantage
Focus Groups
Competitors
Finding the gap between market needs and current market offers
Using technology and social media to generate leads
Session 2 | Strata Requirements in New Developments
Strata involvement through the development process
Titling options
Your obligations now and into the future
Governance, budgets & insurances
What happens at completion?
Session 3 | Affordable Housing
Affordable Housing Types
Affordable Housing Models
The Commercial Imperative
Build to Rent
Shared Equity
Economic Models
Session 4 | Urban Design and Place Making
Context and site analysis
Design concepts
Solar design
Liveable streets
Social planning and community engagement
Session 5 | Role of Sales Agents
• Role of Marketing (to get leads) and role of Sales (to turn leads into sales)
• How Sales Agents go about their business
• How developers and marketers assist in the sales process
• Changing nature of sales roles in different market cycles
• Getting sales to stick (and not fall over)
• Prequalification for finance, guiding customers through their choice and process
• Selling built form and house and land – differences
• Relationship between land sales agents and house builder sales
• Sales agents role in collecting marketing data
Understanding the Planning Process
Gain understanding of the different types of development applications, the process for approvals and the assessment criteria for planning approvals. Learn about the statutory and strategic planning framework in Victoria, time-frames, cost and the planning process.
Course Framework
Session 1 | Planning Panels And VCAT
Planning panel hearings
Giving evidence
Approval process
Session 2 | Understanding State Planning Policy
Planning in Victoria
Strategic and statutory planning
Dealing with councils and VPA
Session 3 | Precinct Structure Plans and Planning Permits
Understanding the process
Engaging a town planner
Involvement in the PSP process
Background reports
Session 4 | Precinct Structure Plans and Planning Permits
Bringing it all together
DCP's explained
GAIC
Parallel planning permits
Design and Build
Learn how to get the job done, moving from the planning phase to delivery.
Course Framework
Session 1 | Planning Permits to Titles
Engaging consultants
Managing the project team
Working with service providers
Preparing tender documents – types of contracts
Statement of Compliance
– Practical completion
– Approvals from service providers
– Compliance from council
– Subdivided lot titles
Session 2 | Civil Contracting
Tender, award and contract administration
Working with the contractor to get better outcomes and save money
Occupational Health and Safety
Progress payments
Session 3 | Sustainable Urban Development
Environmentally sustainable development requirements
Best practice rating tools
Initiatives and incentives for developers to achieve environmental excellence
Why does it matter?
Consumer demand
Session 4 | Built Form Development
Post planning permit project management and delivery
Design management, value management and construction tender
Marketing / sales and financing developments
Construction delivery and superintendent contract administration
Managing Projects
Project management is fundamental to property development. Gain an overview of the skills required to successfully deliver a project on time and on budget, while managing a variety of stakeholders and mitigating risks.
Course Framework
Session 1 | Project Management and Risk Identification
Role of the project manager and development manager
Clarifying the scope
Managing time, cost and quality
Identifying and managing risk
Understanding the phases
Applying project management techniques to each phase
What to look out for at each stage
Session 2 | Project Management Techniques, Procurement and Resourcing
Gantt chart and dependencies
Critical path analysis
Cost management
Procurement process
Resourcing issues
Goal setting
Communication and conflict resolution
Session 3 and 4 | Project Management Case Studies
Build or consolidate a fundamental understanding of project management
Define scope and develop an approach or strategies
Practically apply techniques, templates and tools to manage, control and deliver projects
Enrol in Upcoming Masterclass Courses
Click here to view our upcoming Professional Development Courses Dates and enrol now to reserve your place.
Next Steps