Criteria
Each award category features it's own mix of the criteria listed below and the weighting for each criteria in each category is different — the relevant criteria and weighting breakdown can be seen on the individual category pages.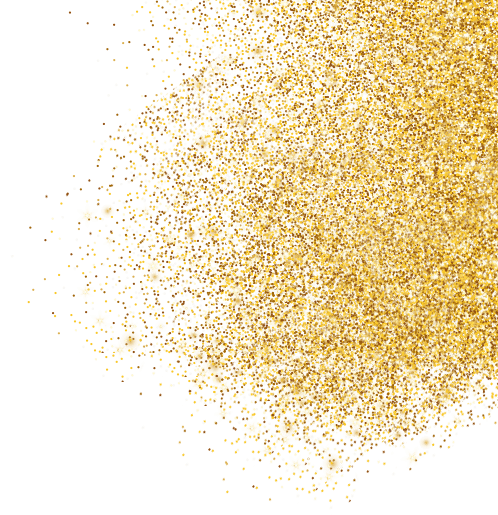 The online submission process will also outline for you the criteria you will need to respond to based on the category you have chosen to enter.
Criteria Explanations
Urban Form
Urban Form is the catchall for the planning/design process and its outcomes. It includes the design response to the site and the vision of the developer. This can include reference to innovations in the street pattern, layout and circulation; design responses to topographical or unique features of the site; lot design and orientation; location of facilities; built form objectives; public open space and landscaping. Judges will be looking for commentary on the following:
Planning
Overall Design
Streetscape and circulation
Landscaping
Built form
Contextual relationships
Buildings
This section is for the Judges to assess the quality of the buildings. Judges will be looking for information on the following:
Architectural Merit
Community Facilities
Execution, Finishes and Inclusions
Community Creation & Integration
This section recognises the important role of the development in community creation and integration. This criterion may be addressed under some or all the headings below or other headings that are relevant to the project. Mandatory components must be included:
Meaningful Community Involvement (mandatory for Masterplanned Development)
Community Planning, Development and Capacity Building (mandatory for Masterplanned Development)
Affordable Housing
Equity and Diversity
Safety and Security
Cultural Heritage
Provision/Access to Relevant Infrastructure
Environmental Sustainability, Integrated Water Management & Engineering Considerations
This section recognises the role of the developer in managing and encouraging environmental sustainability. This may be addressed under some or all the headings below or other headings that are relevant to the project:
Soil and Water Management
Transport, Access and Connectivity
Neutral Environment, Landscape, Native Species and Vegetation
Energy Efficiency/Reduction of Greenhouse Emissions
Cultural Heritage
Micro Climate
Visual Environment
Materials and Inclusions
Reduction in Waste and Waste to Landfill
Integrated Water Cycle Management
Any aspect of engineering for the project and includes key engineering objectives for the site, significant site constraints and how these matters were addressed through engineering design, water management including storm water, wastewater, drainage, surface and ground water solutions and key innovations and solutions.
Heritage Considerations
This may cover any aspect of the development from the planning to the built form. Any aspect of the Environmental Sustainability section outlined on the following page may be used as well as the environmental performance of the building. Heritage considerations will vary significantly between developments and may not be relevant in some cases.
Innovation & Unique Features
The Judges are looking for what makes your project "special" and or what was done that hasn't or has been rarely tried before. This is the opportunity to really highlight why your project stands out from the rest.
Marketing & Financial Structure/Performance/Acceptance
This section should include the approach taken to market the project including any marketing themes developed for the project along with initiatives implemented through the marketing campaign. The Judges will be looking for clear insight into the commercial success of the project including market acceptance. All information for the Judges remains strictly confidential. You may consider including completion within budget, percentage return achieved by the development company and the influence of the project's success on other projects being undertaken by the development company.
Access to Employment
Projects must demonstrate how they have improved access to employment either through the creation of permanent places of employment; adaptability of homes for home businesses; or by designing the layout of the development in a way that utilises the site's proximity to existing employment or public transport.
Problem Solving, Consultation, Negotiation & Issues Resolution
This criterion provides an opportunity for you to summarise the problems that the development team experienced throughout the development process and how these were overcome. There are many examples such as the site may have had problems relating to contamination or acid sulphate soils, rare or endangered species, wetlands, access to facilities or services, location within a low socioeconomic demographic. The emphasis is on how these problems were resolved with a focus on community consultation, working with key stakeholders such as other land holders in the area, Local, State or Federal Government.
Affordability
This award recognises excellence in the delivery of affordable housing that is appropriate for the needs of a range of very low to moderate income households and priced so that these households are able to meet basic living costs.
As a rule of thumb, housing is usually considered affordable if it costs less than 30% of gross household income. Entrants should demonstrate initial affordability of the product and incorporate 'whole of life' sustainable elements that provide for ongoing affordability. Entries for projects funded under the National Rental Affordability Scheme, new generation boarding house developments, and other affordable housing products from private developers and not-for-profit organisations are encouraged to enter.
Landscaping
Consideration will be given to the contribution that landscaping makes to the project. The Judges will consider the nature and type of landscaping as well as the integration of native vegetation, preservation/protection of existing habitats, and the incorporation of new and innovative landscaping ideas.
State & Local Planning Objectives
Consideration will be given to the extent to which projects have considered local planning policies and objectives and either met them or demonstrated an acceptable alternative approach.
Execution, Finishes & Inclusions
Where the project includes the built product, consideration will be given to the quality, layout and design of external and internal finishes, fixtures and fittings.
Regeneration History
Provide insight into the unique history of the subject site and or its surrounding area. Describe the ways that the development has integrated with the existing built environment and/or retained elements of its history.
Healthy Design
This section recognises the role of the built environment in the health of the community. Applicants should address how they have responded to each of the Healthy Design Considerations of:
walking & cycling routes – to provide an accessible integrated network of walking and cycling routes for safe and convenient travel to local destinations and points of interest
streets – to design legible street networks that provide direct, safe and convenient pedestrian and cycle access. To position pedestrian crossings along streets and roads with heavy traffic volumes
local destinations – to provide local destinations to support lively, walkable and rideable neighbourhoods
open space – to provide a range of public open spaces within walking distance from dwellings. To clearly define walking and cycling routes that pass through open spaces and incorporate these routes into the broader walking and cycling network
public transport – to establish and promote clear and direct walking and cycling routes to public transport stops and appealing and convenient facilities for users
supporting infrastructure – to provide seating, signage, lighting and consideration for low walls and transparent fencing
fostering community spirit – to develop built environment and community participation strategies that foster active communities and a sense of community spirit
Housing Diversity
The project includes a variety of different housing products that encourages a diversity of households within the project site or its surrounds. This includes both household sizes and/or household socio-economics (Age, Income, etc.).
Design Excellence
How does the design challenge traditional building typologies and planning regulations?
The design of the building demonstrates design excellence and architectural merit, responds to the characteristics of the site, and positively and thoughtfully engages with the local area and street scape?
Marketing Excellence
Implementation of marketing strategy
How well has the initial marketing strategy been implemented and adjusted where necessary?
Demonstrated connection to the brand
How well does the marketing of this project demonstrate a link back the company's overall brand positioning?
Proof of target market acceptance
How has the target market received the project? Has the project engaged with its target audience in new and/or innovative ways?
What innovative and/or creative marketing tactics were utilised? What non-standard features have significantly enhanced the project?
Understanding of market channels
In what way has the marketing campaign leveraged channels appropriate to its target audience and was this approach ultimately successful.
What is your marketing process for leads and does it encompass any unique approaches or innovations?
Monitoring and evaluation of campaign success
How were the campaign outcomes monitored, evaluated, and ultimately reported?
Judging Criteria
The Judging Criteria is to be used as a guide when compiling your submission. The table below lists criteria that must be addressed for each category including weighting out of 100 %.
Criteria
Masterplanned Development
Residential Development
(greater or less than 250 lots)
Medium Density
High Density Development
(below and above 10 storey's)
Small Scale Development
Urban Renewal
Environmental
Excellence
Affordable Development
Special Purpose Developing
inc. Seniors Living
Great Place Award



Urban Form
15
15
15
15
15
15
10
10
10
10
Buildings
15
15
15
10
5
10
10
Community Creation & Integration
15
15
10
10
10
10
5
10
10
15
Environmental sustainability, integrated water management & Engineering matters
15
15
5
5
5
5
35
5
5
5
Heritage Considerations
15
Innovation & Unique Features
5
5
5
5
5
5
10
5
5
10
Access to employment
5
5
10
Problem Solving, Consultation, Negotiation, Issues Resolution
5
5
5
5
5
5
5
5
5
10
Affordability
5
5
5
5
5
5
20
10
Landscaping
5
5
5
5
5
5
10
State & Local Planning Objectives
5
5
5
5
5
5
5
5
5
Execution, Finishes & Inclusions
10
10
10
5
5
Regeneration History
15
Healthy Design
5
5
5
5
5
10
10
Housing Diversity
5
5
5
5
5
5
5
Marketing & Financial Structure/Performance/
Acceptance
5
5
5
5
5
5
5
5
5
5
Judges' Overall Impressions
10
10
10
10
10
10
10
10
10
10
Total
100%
100%
100%
100%
100%
100%
100%
100%
100%
100%