EnviroDevelopment
Developments for environmentally conscious home buyers.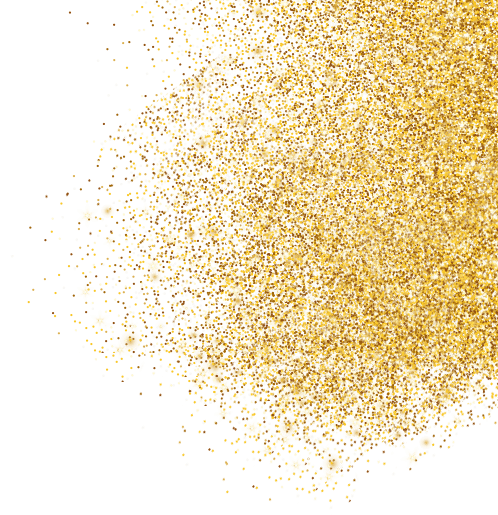 Through our EnviroDevelopment program, UDIA empowers purchasers to make informed assessments as to whether a property offers the green features they are after.
EnviroDevelopment is a scientifically-based rating system that involves an independent assessment across six areas of sustainability: water, ecosystems, community, waste, materials and energy.
Developments that achieve certification in one or more of these sustainable elements can use the corresponding EnviroDevelopment symbol in their marketing materials.
When purchasers see the any one of the EnviroDevelopment symbols on a development, they can be assured they are buying into a project that is excelling in that specific area of sustainability.

Where you see the EnviroDevelopment logo, you will know that the development has been designed to be friendlier to the environment.
Get the recognition that your project deserves.
Benefits
EnviroDevelopment offers numerous benefits for home buyers, government and property developers. It demonstrates a long-term commitment to the positive social and environmental impacts of urban development and modern living.
For Home Buyers and Occupiers
An EnviroDevelopment home offers:
Reduced operating costs
Eligibility for rebates and incentives
Enhanced marketability and property values
Healthier homes, workplaces and communities
Satisfaction at reducing your ecological footprint
For Local, State and Federal Governments and Environmental Groups
The EnviroDevelopment system means:
A more attractive, livable and sustainable Victoria
Increased community awareness of the importance of protecting the environment
Efficient use of resources whilst facilitating population growth
Reduced pressure and demand on infrastructure and services
Awareness of strategies to enhance sustainability
For Developers
According to a global Nielsen online study, 66% of people surveyed are willing to pay more for products and services that come from companies committed to positive social and environmental impact. 75% of Millennials (aged 24-42), 72% of Generation Z (15-20) and 51% of Boomers (50-64) surveyed are willing to pay extra.
EnviroDevelopment accreditation will quantify and communicate your commitment to sustainability.
Certified developments have been carefully designed to protect the environment and use resources responsibly, whilst offering a range of benefits to homeowners, industry and government. These developments are entitled to advertise their achievements by displaying a range of EnviroDevelopment icons (below).
Participating developers will be rewarded with:
Enhanced corporate image
Potential for incentives and rebates with a positive platform for negotiating reduced infrastructure charges, offsets and reduced development assessment delays
A competitive environment where sustainable development outcomes are achieved without substantial financial disadvantage
Satisfaction at reducing your ecological footprint
Complimentary EnviroDevelopment Audit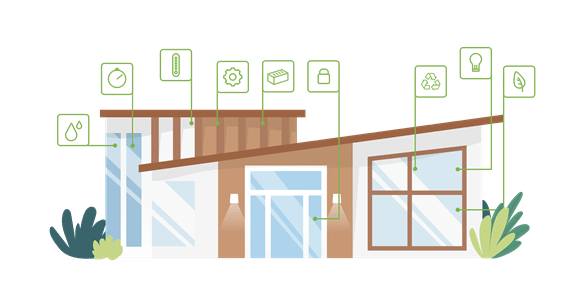 See how your project stacks up.
Ever wondered how sustainable your project really is? Find out with a complimentary EnviroDevelopment Audit.
The EnviroDevelopment team will assess your project and advise what level of certification you may be eligible to achieve.
Certified projects provide a point of difference in the marketplace and provide evidence to the community, potential home buyers, and investors that your project is sustainable.
---
UDIA National EnviroDevelopment Board Victorian Representatives:
Paul Cassidy – Director Outer Melbourne, Victorian Planning Authority
Aaron Organ – Director, Ecology & Heritage Partners
Key Victorian EnviroDevelopment Contacts:
UDIA Victoria EnviroDevelopment Manager: info@udiavic.com.au or 03 9832 9600
Taylor Hood, UDIA National EnviroDevelopment Manager: thood@udiaqld.com.au or 07 3233 2711
EnviroDevelopment Supporters
UDIA Victoria EnviroDevelopment Professionals
Position yourself and your company as a key player delivering sustainable development in Australia.
EnviroDevelopment Professionals receive industry recognition, profiling, access to cutting edge sustainable development practices, and opportunity to influence the future direction of the delivery of sustainable development.
To become an EnviroDevelopment Professional, you must be a company or individual who is a product manufacturer / supplier, service supplier, educational body, government authority or individual consultant that participates in the development industry. Sustainability and associated professionals working for development companies (e.g. sustainability managers etc.) may also be eligible.
Ben De Waard
Sustainable Development Consultants
James Mitchell
Sustainable Development Consultants
Stefan Kreeghe
City West Water
Sally McDonald
Tract Consulting
Alex Houlston
Department Human Services (VIC)
Sam Ravida
Reeds Consulting
Doug Gow
Spiire Australia
Dr Ilya Berelov
Biosis Research
Erica Walther
Australian Cultural Heritage Management
Sarah North
Reeds Consulting
Andrew Tamme
Taylors
Nicole Faulkner
Beveridge Williams
Oona Nicolson
Ecology & Heritage Partners
Andrew Thompson
Cundall
Sam Barrasso
CSR Hebel
Gary Wertheimer
GIW Environmental Solutions
Craig Harris
Low Impact Development (LID) Consulting
Alberto G. Barragan
Cundall
Alison Stoakley
Low Impact Development (LID) Consulting
Alistair Wenn
Tract Consulting
Simon Spratling
Cundall
Jagdish Kancharla
SMEC Urban Development
Michael Treadwell
Millar & Merrigan
Mayuraj Chandrakran
Millar & Merrigan
Daniel Dietrich
Verve Projects
David Treppo
Dalton Consulting Engineers
Luke Cunningham
Water Technology
Tass Palios
Calibre
Karl Rogers
LD-Total
Julia Baumann
Dalton Consulting Engineers
Donald Munro
EnviroCom Australia
Shivani Desai
Low Impact Development (LID) Consulting
Michael Ruhsam
Taylors
Stewart McRae
Tract Consulting
Ben Daly
Tract Consulting
Ray Verratti
Verve Projects
Richard Stokes
Verve Projects
Vince Wardill
CSR Hebel
Fiona Slechten
Calibre
Rebecca Czarnecki
Calibre
Chris Arnold
Robert Luxmoore
Emanuele Raffaele
Robert Luxmoore
Kate Meathrel
Tract Consulting
Damon Cuming
Cundall
Ivan Van Der Wert
CSR Hebel
Chelsy Maloney
Ecology & Heritage Partners
Brock Jeffery-Monck
Cossill & Webley Consulting Engineers
Kai Lorrimar
Cossill & Webley Consulting Engineers
Vickie Huang
Low Impact Development (LID) Consulting
Thomas Wright
Ecology & Heritage Partners
Leona McLaggan
WSP Parsons Brinckerhoff
Cassandra
Fleming
Steve Toy
Intrax
Stephan Kosa
Kosa Architects
Jane Lai
Erbas
Jeanie Yau
NH Architecture
James Cappellari
Dalton Consulting Engineers
Rebecca Saber
Dalton Consulting Engineers
Scott Wilson
Black and White Engineering
Erkan Tepedelen
CSR Hebel
Cameron Lowe
Dalton Consulting Engineers
Matthew Holmes
SMEC Urban Development
Tom Bloomfield
SMEC Urban Development
Kate Ramchurn
Norman Disney & Young
Peter Smith
Montlaur Project Services
Sally Koehler
Bio
Shannon Le Bel
Ecology & Heritage Partners
Andrew Warnock
Ecology & Heritage Partners
Anna O'Brien
Ecology & Heritage Partners
Chris Bracher
My Neighbourhood
Chad Browning
Ecology & Heritage Partners
Ralph Lowe
Cardno