Advocacy Highlights
UDIA Victoria has proven itself to be an influential advocate for the urban development industry both publicly and privately through consistent engagement with government, regulators, media, industry and the general public.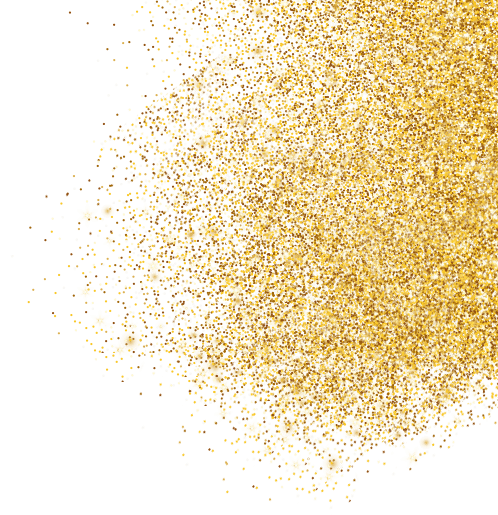 2022-23 Advocacy Wins
Influencing agendas for the next term of Government
UDIA National's Federal Election Platform – A Plan for Prosperity – secured significant housing and development commitments from the Albanese Labor Government, including:
The Help-To-Buy Scheme – a shared equity scheme under which the Federal Government contributes up to 40 per cent equity of the purchase price of a new dwelling.
An expanded role for NHFIC, incorporating a new National Housing Supply and Affordability Council.
A National Housing and Homelessness Plan to establish a summit on housing.
A Regional First Home Buyer Support Scheme providing 10,000 permanent annual places for buyers in regional areas to purchase a new home with a 5 per cent deposit.
The $10 billion Housing Future Fund to fund 30,000 new social and affordable dwellings.
UDIA Victoria's State Election Platform – The Homeowner State: a plan for Victoria's future – secured commitments from both major parties to support our industry, including:
No new or increased taxes to deliver a projected Budget surplus by 2025/26.
A reduction in the initial target from 50 per cent to 5 per cent onsite renewable energy generation for embedded networks in new apartment buildings.
A $2.6 billion commitment for regional Victorian infrastructure ahead of the Commonwealth Games.
A significant expansion of the $1.1 billion shared equity housing scheme for homes valued below $950,000 in Melbourne and Geelong and $600,000 in regional Victoria.
Commitments to deliver $717 million over four years towards new and upgraded Catholic and low-fee independent schools in Melbourne's growth areas, to ensure our new communities are provided with the infrastructure they need.
Making progress on the issues that matter.
Worked closely with the Government and VCAT to secure the establishment of VCAT's Fast Track List, designed to quickly and efficiently deal with post-permit applications in the Planning and Environment Division.
Working closely with the Department of Transport on the delivery of its Developer Funded Works program to streamline how Developer Works are managed.
Working closely with several council CEOs and senior leadership teams to highlight the consequences of red-tape, delays, and discuss member concerns. We have developed comprehensive business cases and provided them to several councils to advocate for third-party certification of engineering and planning approvals. We continue to liaise closely with these councils and have formed working groups with them to discuss how our proposal can be implemented successfully.
Project delivery.
We are leading the charge on planning reform, pro-actively navigating a complex political landscape to ensure planning system improvements are delivered.
We've highlighted the shortage of available land, placing pressure on decision-makers to address increasing land prices and worsening housing affordability.
We have led the argument against political influences that undermine transparent planning – raising issues like the Surf Coast DAL and Bellarine DAL with decision-makers and the broader community alike.
Working closely with the VPA on the implementation of the updated PSP Guidelines to facilitate delivery of the meaningful higher density, diversity and tree canopy targets.
Released a landmark report bolstering an undeniable case to address the critical shortage of land in Greater Geelong. Action is now being taken through working groups with growth area councils and technical briefings to influence the State Government's land supply projections.
Intimately involved in the VPA review of the Small Lot Housing Code, addressing issues with permit approval, implementation stages, and pathways to improve the process.
For years we have supported and collaborated with the VPA to fast-track projects, streamline systems, and cut red tape. We have helped secure a further $28 million for the VPA to continue this important work.
A history of success.
UDIA Victoria's advocacy achievements across the past 12 months build on a history of success. We are there when it counts, supporting our industry and fighting for the best possible conditions to do business and deliver new communities. Since 2020, we have:
Consistently influenced the Victorian Government to keep industry open through COVID-19 lockdowns, with industry activity permitted across all but one 2-week shutdown period.
Proactively worked with the Government to establish a clear and fast-tracked pathway for workers to return after industry's only full shut-down.
Negotiated easing of industry restrictions to safely allow more workers and contractors on-site, more travel between sites, and more settings to be classified as low risk activities.
Developed evolving Industry Guidelines that gave Government and industry the confidence and guidance to safely keep people and projects moving through the pandemic.
Safeguarded a continued sales pipeline for industry by negotiating an earlier re-opening of display homes, land sales offices, sales suites and open-for-inspections.
Saved new homebuyers up to $20,000 by refusing to accept that the residential development industry should fund the entire Social and Affordable Housing Contribution.
Armed with research and case studies, we reduced the impact of the Windfall Gains Tax on industry, securing transitional exemptions and a fairer approach to the scope of uplift in land value and a delay in the commencement of the tax by 12 months.
We ensured more homebuyers qualify for OTP stamp duty concessions for principal place of residence by securing broader eligibility conditions until 30 June 2023.
Successfully advocated for a 100% stamp duty concession for new residential property within the City of Melbourne, with a dutiable value of up to $1m.
Helped members clear unsold stock by securing major stamp duty concessions and exemptions for eligible new residential property.
Convinced the government to extend the waiver of the Vacant Residential Land Tax for new developments to two Land Tax years where the land has not been used or occupied and has not changed ownership.
Made build-to-rent more viable in Victoria, securing a 50% land tax discount and an exemption from the absentee owner surcharge on eligible developments.
Successfully advocated for the finalization of the Central Geelong Framework Plan, ensuring investment certainty and the continued development of housing opportunities for up to 16,000 new residents by 2050.