Our Industry Presenters
Our Educational and Professional Development Courses are delivered by industry experts within the Urban Development Sector who will provide you with high quality training that provides industry currency, skills and knowledge.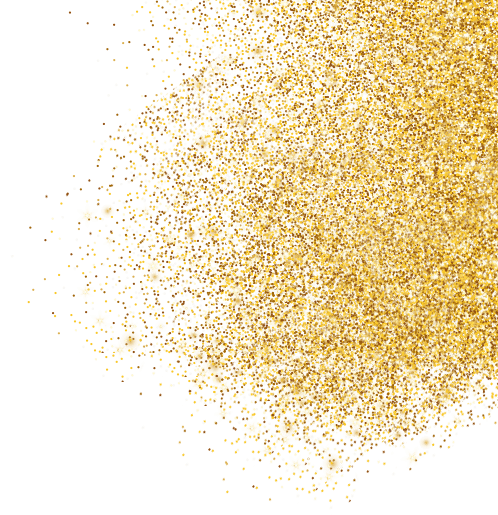 By studying with the UDIA, you'll have the opportunity to learn from these experts, on key topics from planning and feasibility to marketing and project management to name a few. You'll gain a unique and practical understanding of how property development principles are applied directly to the workplace and hear firsthand about the challenges and achievements you can expect.
Our team of highly qualified Industry Presenters are shown below.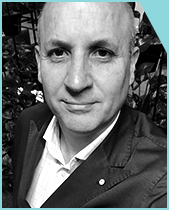 Ken Munro
UDIA Program Facilitator
Ken is currently Development Director at Dahua Australia and spent almost 13 years with Development Victoria as Senior Development Director driving world class property development projects for the Victorian community, leading diverse and inclusive teams to deliver high quality projects and mentoring future leaders to reach their full potential as property professionals.
Ken is an experienced director of development on urban renewal, greenfield, apartment, infill and mixed-use projects and previously managed development projects for MAB and Australand.
Ken has been Chair of the Industry Advisory Committee at RMIT University, an esteemed Judge for the UDIA Awards for Excellence Program and has spent eight years as course presenter and content creator for the Property Council Academy.
Ken has completed his REIV Agents Representative, is a Leadership Victoria Williamson Fellow, has completed his Masters in Business Administration, a Masters Degree in Architecture and a Bachelor of Architecture.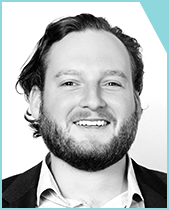 Laurence Hutt
Assistant Development Manager
Cedar Woods
Laurence has 4 years of direct property experience with exposure to investments, acquisitions and development. His principle responsibilities at Cedar Woods includes new business, asset and development management at Williams Landing Town Centre. Laurence is experienced in the management and delivery of built form commercial and residential developments.
Prior to Cedar Woods, Laurence worked for Knight Frank as an investment analyst in their Industrial and Logistics team. Laurence holds a Bachelor of Commerce (Property and Finance).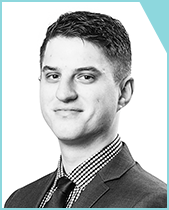 Jonathan Mayes
Research Manager
RPM Group
Jonathan has extensive experience in strategic research and market analysis across all residential property market sectors as well as commercial market sectors. Jonathan is a regular market commentator with a deep understanding of foreign and local investment drivers.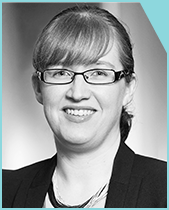 Alison Kennedy
Partner
Clayton Utz
Alison has experience acting on a range of property-related matters, from project development and structuring, including joint ventures and development agreements, through to property acquisitions and disposals, leasing and general property advisory work.
She provides clear insight into complex commercial arrangements, and expresses them in simple and effective documentation.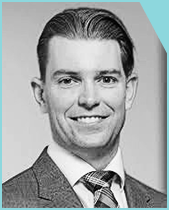 Cameron Forbes
Senior Associate
Clayton Utz
Cameron Forbes is a Senior Associate in the Tax Team at Clayton Utz and specialises in corporate tax advisory including income tax, stamp duty and GST on large scale M&A, banking and property transactions. He also provides tax structuring advice in all areas of corporate tax. Prior to joining the tax team at Clayton Utz, Cameron spent over 6 years in the tax team at King & Wood Mallesons. He also previously worked in the legal division of the State Revenue Office Victoria, which means he is well placed to liaise and negotiate with tax authorities when required. Before that Cameron worked as an M&A lawyer, which has provided invaluable insight when advising on the tax consequences on large-scale commercial transactions.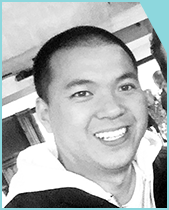 John Yuen
Acquisitions Manager
Villawood Properties
John joined Villawood Properties in 2008 after more than 5 years at CB Richard Ellis undertaking valuations of residential development sites. He has been exposed to all facets of the residential development cycle on a diverse range of projects. His experience includes site acquisitions, town planning processes, project management, sales and marketing. John's role with Villawood Properties is to actively establish relationships with vendors, agents and consultants and to seek opportunities for acquisition/joint venture of suitable development sites throughout Victoria, New South Wales and Queensland.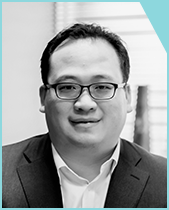 Simon Lee
Development Director
Bridge42
Simon is an all-round property development professional with direct experience in development management, project delivery, design execution, sales and marketing, deal structuring, financing and construction delivery management in Asia and Australia.
He has specialist expertise in driving project outcomes in commercial high rise and mixed-use integrated developments.
A structural engineer by training profession, Simon has worked as a construction project manager, development manager and strategy management consultant in Hong Kong, Brisbane, Sydney and Melbourne.
His role at Bridge42 as Development Director is to lead and support the company's strategic advisory services across the east coast.
Simon is also an occasional lecturer and tutor at the University of Melbourne, Faculty of Architecture. He teaches the six-day Property Development Program for the Urban Development Institute of Australia (UDIA). He has previously written a guidebook on property development
in Australia.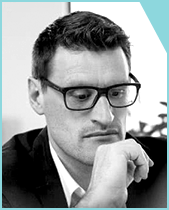 Tim Peggie
Director | Melbourne
Ethos Urban
Tim has over 16 years' experience in statutory and strategic planning for public and private clients, including several years in the UK. Tim is committed to creating new communities that are unique, resilient, equitable and sustainable. His experience encompasses a wide range of large-scale, master planned estates, strategic projects and infill development sites across Victoria. Tim specialises in unlocking the potential of greenfield land, delivering successful planning and design outcomes.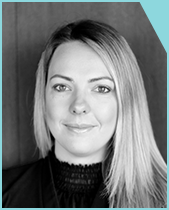 Sara Andreadis
Project Manager
Core Projects
Sara is a strategic sales and marketing leader with over 10 years' experience in the property industry, working across new developments and built form in Melbourne and the UK. She has extensive project marketing experience having worked on some of Victoria's largest greenfield developments, and is driven by a passion for community development and engagement.
Past Chair of the Urban Development Institute's Women in Property Committee and active contributor to a range of industry learning and development initiatives including UDIA's Leadership, Industry Workforce and Diversity committee.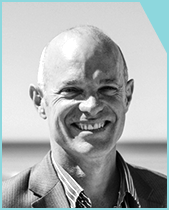 Michael Darby
Founder
Quantum United Management
Quantum is an owners corporation management and consulting company working with leading Developers such as Frasers Property, Stockland, Development Victoria and Villawood.

Their Vision is 'to create vibrant and connected communities'.

The company has been in operation for over 14 years, has a current team of 16, and they manage just over 8,000 lots.

Michael is an accredited Certified Manager of Community Associations [CMCA] an international accreditation.

Michael's passion is transforming standard large scale residential projects, into vibrant and connected communities that residents are proud to call home. The team achieve this through their ingrained values, systems and unique management model.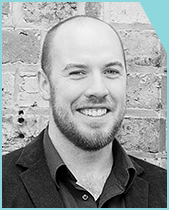 Jacob Peterson
Associate Team Leader Urban Design | Urban Designer
Mesh Liveable Urban Communities
Winning a local urban design competition at 14 began Jacobs life-long pursuit for quality well considered and clearly communicated design. Now a well-established urban design leader, Jacob has broad experience and qualifications in urban design, landscape architecture and planning in both the public and private sectors, and is considered a meshy all-rounder. This life-long pursuit continues at Mesh in every project Jacob works on, firing his passion for reimagining how we should plan and design our cities and towns.
Jacob also works collaboratively with communities in remote areas of Nepal, not-for profit, believing in sharing his skills where they will be of most value.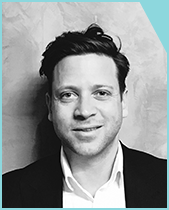 Darren Blair
National Marketing Manager
Oliver Hume
Darren Blair has a passion for digital, brand marketing and property, he thrives on taking projects to market and seeing the successful delivery of a strategy. As Marketing Manager at Oliver Hume he plays an integral role in developing brand and project strategy in an omni channel environment, enhancing ROI and optimising campaigns.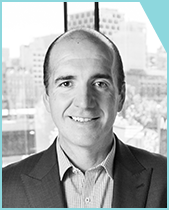 Harvey Carretero
General Manager, New Communities
Oliver Hume
Harvey has enjoyed various roles at Oliver Hume since he commenced his career at the Group in 2002 as a sales cadet. As General Manager, Harvey is responsible for providing sales and marketing recommendations to his developer clients as well as overseeing launch strategies, sale targets and ongoing project marketing budgets.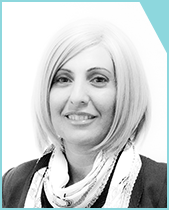 Leanne Krstevski
Chief Executive Officer
the 8 agency
Leanne is the CEO of the8agency, a creative full-service firm that specialises in the property sector. Prior to that Leanne held the position of CEO at Blaze Advertising, a national full-service agency that is fully owned by WPP AUNZ, the largest global communications group with over 5000 employees in Australia. Leanne's expertise is key to developing high-level strategy across all major property marketing projects. Leanne has driven strategy and marketing for local and national clients including JLL, Development Victoria and AVJennings. She has previously held tenures with Havas, Adcorp Australia and Fairfax Media.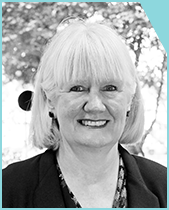 Kathy Mitchell
Chief Panel Member
Planning Panels Victoria
Kathy Mitchell is the Chief Panel Member of Planning Panels Victoria, a position which she has held since 2004. She has received distinguished awards from UDIA, VPELA and PIA. Kathy was the President of VPELA from 2004-2011.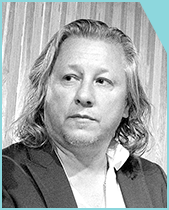 Chris De Silva
Director
Mesh Liveable Urban Communities
Chris has over 25 years' experience in a combination of public and private sector roles. Throughout this time Chris has pursued a growth area based specialisation with personal and professional interest in strategic planning, urban design and infrastructure funding and delivery. Chris' passion for growth areas is broadly recognised along with his practical approach to leadership and negotiation to achieve improved outcomes.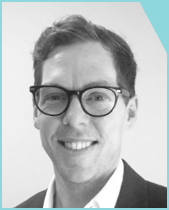 Brent McLean
Director Outer Melbourne
Victorian Planning Authority
Brent McLean has over 15 years' experience in strategic land use and infrastructure planning and policy throughout Queensland, New South Wales and now Victoria. Brent has pursued a passion for developing government strategy for land and infrastructure delivery to support state growth objectives.
As the newly appointed Director Outer Melbourne at the VPA, Brent brings his experience in corridor and precinct based structure planning and strategy to deliver place-based Precinct Structure Plans for new communities in Melbourne's growth areas.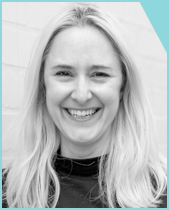 Leah Wittingslow
Associate Director
Mesh Liveable Urban Communities
Leah has over 15 years experience in a combination of public and private sector roles. Throughout this time Leah has developed well recognised expertise in statutory planning, strategic planning and infrastructure funding frameworks. More recently, Leah has focussed on business planning and administration at Mesh, in addition to strategic planning and implementation, and is nearing completion of a Masters In Business Administration.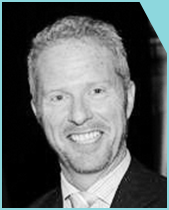 Martin Gaedke
Project Director
Moremac Property
Martin has worked in the property development industry for over 20 years. Working for Delfin Property Group and then Lendlease in residential development, he was heavily involved with the Caroline Springs project, starting there in 1999. Martin was the Project Director at Caroline Springs for 5 years before heading across to Western Australia as Business Development Manager for Lendlease, setting up the residential development arm of the business in Perth. Having secured and initiated the Alkimos project in 2010 Martin returned to Melbourne in 2014 to work with Moremac Property Group.
Nick Glasson
Principal
Cardno
Nick is a civil engineer with over 25 years' experience in the urban development industry in both design and construction roles. For the past 12 years Nick has been responsible for Cardno's land subdivision projects in Victoria. Nick's focus is on feasibility assessments and planning of subdivisional development, however he retains a strong involvement in the daily design and construction management activities of his team in delivering projects.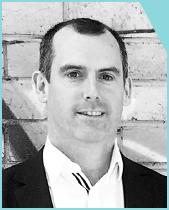 Sean Pinan
Director
Catalyst Development Services
Sean Pinan has extensive experience in the master planning, structuring and delivery of major residential communities across the growth areas of Melbourne. Sean, through his former roles as Project Director and Regional Development Manager at Lend Lease, is responsible for significant city shaping developments such as Caroline Springs in the west and Laurimar in the north. Sean prides himself on building strong relationships within the property industry. Sean believes that through positive and transparent relationships, collaboration and by thinking outside the box, successful, feasible and sustainable projects can be realised and delivered, delivering high value outcomes for all stakeholders.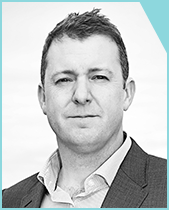 Rohan Davidson
Director
Winslow
Rohan is the Executive General Manager – Construction of The Winslow Group, heading up one of the largest civil construction companies in Victoria. Rohan has lived and breathed the Winslow success story since 1993; from a small business operation through to the 1000+ people, 400+ earth moving machines, 5 Victorian offices and countless parcels of subdivided land across Victoria and Queensland today. Having worked in the field as a Surveyor and Foreman, and in Project and Construction Management roles throughout his career, Rohan's knowledge in all things Civil Construction is evident having partaken in Winslow's broadening avenues including water and gas reticulation, plant innovation, and major road infrastructure.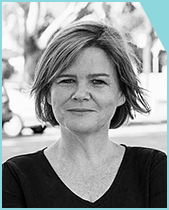 Maureen Pound
Director
Maureen Pound Coaching
Maureen Pound is an expert coach and trainer and has worked extensively in the property industry, supporting clients such as Stockland Property Group, Villawood Property, Carlisle Homes, Sweeney Estate Agents, and Millar Merrigan Land Development Consultants. Her mission is to support individuals and businesses to improve their communication both internally and externally ensuring more satisfaction, happiness and a healthier bottom line.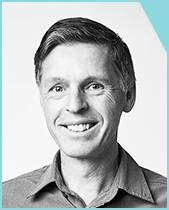 Ben De Waard
Director
Sustainable Development Consultants
Ben is an experienced environmental professional who is a founding Director of Sustainable Development Consultants, one of Melbourne's largest ESD/environmental engineering practices. For the past 20 years, Ben has been involved in numerous projects and is experienced in the development of green buildings, integrated sustainable development policies and strategies, environmental management plans, water management strategies and expert witness roles. Previously, Ben has held roles in statutory planning, strategic planning, economic development and environmental planning. Ben's experience increasingly seeks to integrate the economic, environmental and social/cultural aspects of any given development/building project with a focus on outcomes that promote sustainability.
Andrew Harvey
Managing Director
HQ Management
Andrew founded HQ Management, a national development management and strategic advisory consultancy in 2008. He is a project director with a detailed knowledge of urban design, urban renewal and master planning processes, underpinned by a civil engineering, infrastructure, property finance and transport planning background. Andrew has private sector greenfield land development experience as a Development Manager with LWP Property Group, Satterley Property Group, Mirvac and has undertaken urban renewal projects and contaminated sites redevelopment and remediation for a range of WA, NSW and Victorian State and local government agencies. He has Project Director experience on prominent, high significance State Government and private projects in land development, urban renewal, transport, corrective services and infrastructure.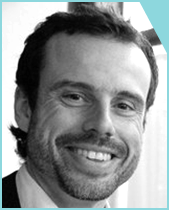 Robert Stopajnik
Development Director – Urban Communities & Development
Development Victoria
Robert has over 25 years' of property industry experience across range of roles with grass route experience gained on commercial construction sites with the likes of Multiplex, through to private development of residential estates, aged care and commercial assets.
More recently Robert has been focused on the delivery of residential communities and affordable housing on behalf of the government, which includes such agencies as the Department of Housing and now as a Development Director at Development Victoria.
Robert is also a true believer in the power of technology to vastly improve the means in delivering property solutions.