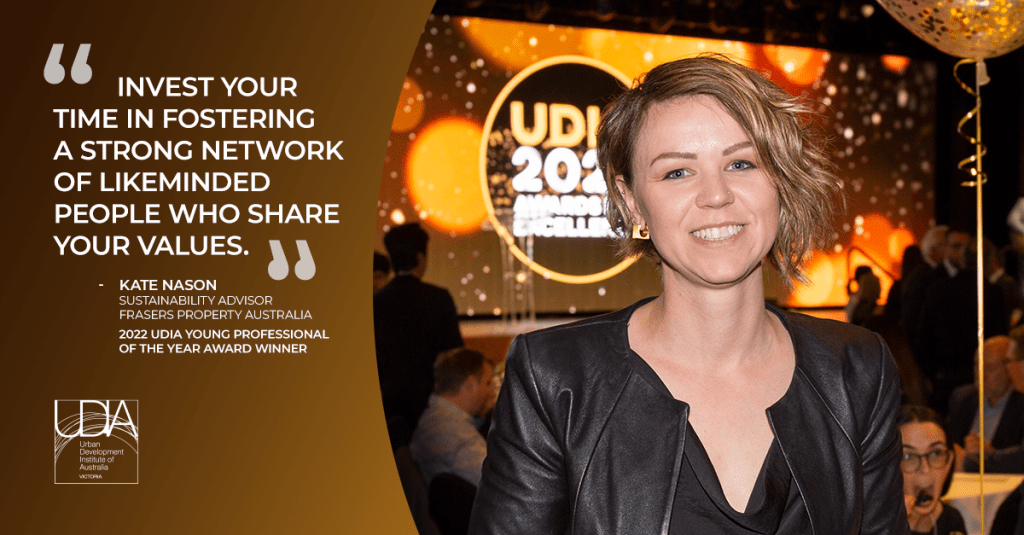 What is your current job title?
Sustainability Advisor at Frasers Property Group
Where did you study?
University of Technology, Sydney
What did you study?
Architecture
Did you always know what you wanted to be?
From a young age I developed a love of building lego, painting and (perhaps strangely!) drawing house plans…this then led me to aspire to study architecture when I finished school.
What were your previous jobs (if any)?
I worked in mainstream architecture for many years in Sydney. When I moved to Melbourne, I worked on a large-scale mass timber, Passivhaus project for Monash Uni, and this fundamentally changed the course of my career. My focus shifted to carbon and building physics, and how they can inform the design process in order for us to create spaces that are healthier for both us and the planet.
How did you get into the property/development industry?
Working for a developer like Frasers presented the opportunity to scale sustainability initiatives on a larger scale. Taking innovation into the mainstream has always been a challenge I have enjoyed.
How did you find out about the UDIA?
I was fortunate to be nominated for the young professional award by my team, and this committee was highlighted through the process.
Why did you decide to join the UDIA Outlook Young Professionals Committee?
I feel it is important to engage with people at a variety of stages in their careers as it creates stronger diversity of ideas and opportunities for positive impact. I don't believe age has anything to do with capability, and the more we break down that barrier the better off our industry will be.
Tip(s) for a younger version of yourself:
Identify what fuels (rather than depletes) your energy and invest your time in fostering a strong network of like-minded people who share your values.