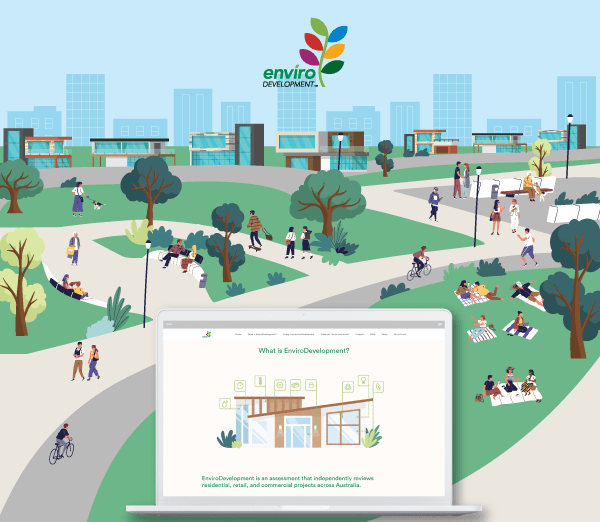 ---
EnviroDevelopment Living website launch
We are pleased to announce the launch of our new website EnviroDevelopment Living.
The website promotes EnviroDevelopment to the general public and explains the system, promotes certified projects, and provides clarity on what they can expect when purchasing a home with the accreditation.
Head to envirodevelopmentliving.com.au to explore the page for yourself!
If you would like to know more about how EnviroDevelopment Living can take your projects to the next level, please reach out to the team.
Email the EnviroDevelopment team.
EnviroDevelopment Partners
EnviroDevelopment Supporters