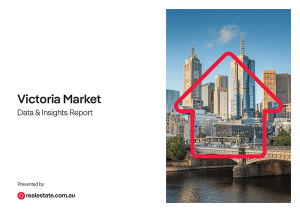 UDIA Victoria, in partnership with REA Group, have released the 2022 Victoria Market Data & Insights Report.
Read the full UDIA REA Group Victoria Market Data & Insights Report
---
The UDIA REA Group buyer insights and intelligence on greenfield and infill development across houses, townhouses and apartments includes:
Onsite buyer behaviour
Property hot spots
Buyer trends and predictions
As a result of development activity surging over the course of the pandemic as the cheap cost of debt collided with government grants, demand to buy was extremely strong, and the average leads new developments generated sat well above historic levels.
This year the dynamic has shifted. At a whole of market level, the total number of new developments listed has steadily declined since the start of the year. At the same time, buyer demand has weakened, resulting in fewer leads.
Not all markets are behaving equally. While Melbourne's inner and middle ring markets have seen listings trend down, listings have continued to rise in growth and regional areas. All markets, however, have seen buyer demand decline.
Realestate.com.au is committed to working closely with UDIA Victoria to provide members with important insights and data. At realestate.com.au, we want our customers to love doing business with us and our partnership with UDIA Victoria helps foster a deep connection between realestate.com.au and Victoria's development property professionals.